1996 Caterpillar 777D Off-Highway Truck (DH252) (SOLD)
Auction ID 11120
Started
1/29/2021 10:07 AM EST
Ended
2/12/2021 1:00 PM EST
Minimum Bid Increment
$50.00
Equipment Location
DOLET HILLS POWER PLANT - Mansfield , LA
Details
Engine: Cat 3508
Cylinders: 8
Transmission: Automatic
Air Conditioning: Yes
Radio: No
Current Hours:
Machine Hour: 82,724
Engine Hours: 20,198
Transmission Hours: 7,325
Convertor Hours: 10,592
Differential Hours: 8,026
Left & Right Final Drive Hours: 8,026
Last used: Oct 2018
Current working condition is unknown.
The truck was driven to its current location and parked in 2018.
Known Concerns: Door panel inside cab has been disassembled. Bed damaged.
(Listed concerns are what have been observed by the business unit selling the item and have not been validated by a technician. Areas not listed as known concerns or none do not imply any warranty as to life or condition and only imply that a concern was not noticed by the previous user. This item is being sold AS IS WHERE IS in its existing condition.)
Before any work is performed onsite, Buyer and its subcontractor(s) shall provide a certificate of insurance satisfying the requirements of section 10 of the bill of sale terms and conditions. (SEE TERMS OF SALE)
Buyer must provide everything necessary including but not limited to labor, tools, equipment, and transportation needed to remove, dismantle, load, and haul away the Goods. Work performed by Buyer or Buyer's subcontractor(s) must be in compliance with all MSHA and AEP safety requirements. All tools and equipment used onsite must also meet MSHA and AEP safety requirements.
Seller will not be required to assist with loading or to provide tools, rigging, equipment, or any other items necessary for the removal of the Goods.
Note: Due to Covid-19, restrictions are in place. Inspections of auction items may not be available at this time. Please note that if you are the winning bidder of an auction pickup may be delayed. We will work with you to arrange a time when you can safely pickup your item.
Product Photos
View new and used equipment that American Electric Power no longer needs.
Place a bid or make an offer on available equipment.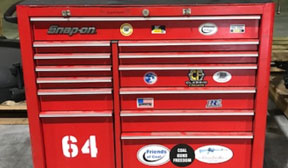 Create your user account and sign up to participate.