Agilent 720 ICP-OES & Recirculating Chiller (SOLD)
Auction ID 11319
Started
4/14/2021 4:36 PM EST
Ended
4/21/2021 1:00 PM EST
Minimum Bid Increment
$1.00
Equipment Location
SHREVEPORT CHEMICAL LAB PRO-SRV - SHREVEPORT , LA
Details
Condition Code
Good Used Condition
Manufacturer:
Agilent Technologies
Model:
Agilent 720 ICP-OES
Serial Number:
MY134500002
Size:
54.5" X 29.5" X 39"
Recirculating Chiller
Model:  G8481-80001
Serial Number:  1B1391799
Additional Items Included: Software, ICP-OES switching valve, and electrical cords
Unit last used:  November 2019
Working Condition:  Yes
Attachment 1 Includes a PDF gallery with additional photos.
Known Concerns:  None Known
(Listed concerns are what have been observed by the business unit selling the item and have not been validated by a technician.  Areas not listed as known concerns or none do not imply any warranty as to life or condition and only imply that a concern was not noticed by the previous user.)
Conditions for sale of AEP Surplus Equipment / Material
--This item is being sold AS IS WHERE IS in its existing condition.
--Inspections of auction items are not available at this time, since AEP facilities are currently not open to visitors.
--Buyer shall have appropriate hauling equipment for the item(s) being picked up.
--Buyer must provide everything necessary including but not limited to labor, tools, equipment, and transportation needed to remove, load, and haul away the Goods. Work performed by Buyer or Buyer's subcontractor(s) must be in compliance AEP safety requirements. All tools and equipment used onsite must also meet AEP safety requirements.
--Seller will not be required to assist with loading or to provide tools, equipment, or any other items necessary for the removal of the goods. 
--Removal of Goods must be completed within fifteen (15) days of American Electric Power's receipt of payment or the Goods shall be considered abandoned property, title of which reverts to Seller, which shall have the right to resell.
Due to Covid-19, restrictions are in place. Inspections of auction items may not be available at this time. Please note that if you are the winning bidder of an auction pickup may be delayed. We will work with you to arrange a time when you can safely pickup your item.
Product Attachment Documents
Attachment 1

Product Photos
View new and used equipment that American Electric Power no longer needs.
Place a bid or make an offer on available equipment.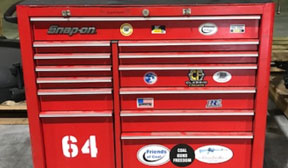 Create your user account and sign up to participate.