Cooper Power Systems Electric Relay (SOLD)
Auction ID 11829
Started
8/27/2021 11:33 AM EST
Ended
9/3/2021 11:00 AM EST
Minimum Bid Increment
$1.00
Manufacturer
Cooper Power Systems
Equipment Location
LONGVIEW HUB - Longview , TX
Details
Model Number
SMPIOCCBAPIBAFR0A0
Manufacturer
Cooper Power Systems
Condition Code
Unused condition
Details: RTU I/O, COMBO 16 AI 16 DI 8 T/C D.20C REPLACEMENT, 48VDC COIL, RACK MOUNT, BACKPLANE 2 SMP IO 2 AI 2 DI 2 DO MODULE CHASIS
Last used: Unused
Working condition: Yes
Known Concerns: No known concerns. (Listed concerns are what have been observed by the business unit selling the item and have not been validated by a technician.  Areas not listed as known concerns or None do not imply any warranty as to life or condition and only imply that a concern was not noticed by the previous user.  This item is being sold AS IS WHERE IS in its existing condition.) 
Reminder of Basic Conditions for sale of AEP Surplus Equipment / Material:
- All Items are sold AS IS WHERE IS.  No warranty given or implied.
- Inspections of auction items are not available at this time, since AEP facilities are currently not open to visitors.
- Test operation of the item will not be permitted.
- Buyer shall have appropriate hauling equipment for the item(s) being picked up.
- Buyer is responsible for positioning  and securing the item(s) on the transport vehicle.
Thank you for your interest in AEP's auction items. Due to an increasing number of COVID cases some restrictions are in place at AEP facilities. If entering an AEP facility a mask/face covering is required. Pickup may be delayed at AEP's discretion.
Product Photos
View new and used equipment that American Electric Power no longer needs.
Place a bid or make an offer on available equipment.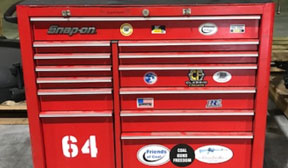 Create your user account and sign up to participate.