Lot of 10 Rolls of Fabric Conveyor Belt (Roll # 11-20) (SOLD)
Auction ID 12584
Started
5/13/2022 7:17 AM EST
Ended
5/26/2022 11:20 AM EST
Minimum Bid Increment
$1.00
Equipment Location
MITCHELL - MOUNDSVILLE , WV
Details
Condition Code
Poor Used Condition
Item Last Used: Last Year
Known Concerns: Belts are worn
Will AEP/Site load onto the buyer's transport? Yes
Buyer Please Note
KNOWN CONCERNS are what have been observed by the AEP site and have not been validated by a technician.
TEST OPERATION of the item will not be permitted
PAYMENT must be received within fifteen (15) days of the date of the sale Contract.
REMOVAL OF GOODS must be completed within fifteen (15) days of receipt of payment.
TAXES - The Buyer is responsible for any local and state sales taxes for the state where the transfer of ownership occurs. Sales taxes will be added to the purchase price and included on the invoice unless the Buyer provides a tax exemption or resale certification for the state where ownership transfer occurs.
All Items are sold AS IS WHERE IS
Due to an increasing number of COVID cases, some restrictions are in place at AEP facilities. If entering an AEP facility, a mask/face covering is required. Pickup may be delayed at AEP's discretion.
Product Photos
View new and used equipment that American Electric Power no longer needs.
Place a bid or make an offer on available equipment.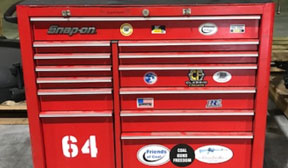 Create your user account and sign up to participate.