Despatch V-31 Electric Heated Oven (SOLD)
Auction ID 1266
Started
9/2/2011 1:44 PM EST
Ended
9/16/2011 1:00 PM EST
Minimum Bid Increment
$5.00
Manufacturer
Despatch Oven Company
Equipment Location
DOLAN LAB - GROVEPORT , OH
Details
Manufacturer
Despatch Oven Company
Condition Code
Used needs serviced
AEP SURPLUS EQUIPMENT

Despatch V-31 Electric Heated Oven

Manufacturer: Despatch Oven Company
Model: V-31
SN: 74960
Heater Capacity: 20kW
Max. Operating Temp: 500 Deg F
Voltage: 220
Phase 3
Dimensions:80 inches tall x 66 inches wide x 32 inches deep (height does not include fan on top of unit)

Location:  This item is located in Groveport, OH.

Condition: Needs serviced

Qty: 1 lot

Description:  The unit has concerns with the heating elements and controls. See attachment for manufacturers specifications.  This unit will require some disassembly for removal from the building.  Buyer will be responsible for removal and loading.

Known Concerns:  See Description. (Listed concerns are what have been observed by the business unit selling the equipment and have not been validated by a mechanic or technician.  Areas not listed as known concerns or None do not imply any warranty as to life or condition and only imply that a concern was not noticed by the previous user.  This equipment is being sold AS IS WHERE IS in its existing condition.)

Conditions for sale of AEP Surplus Equipment:

~ All equipment is sold AS IS WHERE IS.  No warranty given or implied.
~ Equipment inspection is at the potential buyers time and expense and must be scheduled in advance.
~ Test operating of the equipment will not be permitted.
~ Buyer will be required to sign a Bill of Sale
~ Buyer will be required to pay state sales taxes unless valid tax exemption is provided.
~ After payment clears, Buyer can arrange for pick up.
Product Attachment Documents
Attachment 1

Product Photos
View new and used equipment that American Electric Power no longer needs.
Place a bid or make an offer on available equipment.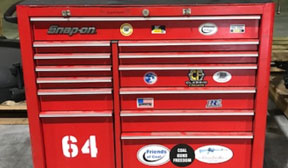 Create your user account and sign up to participate.