Auction ID 1301
Started
9/27/2011 3:48 PM EST
Ended
10/11/2011 1:00 PM EST
Minimum Bid Increment
$10.00
Equipment Location
BIG SANDY - LOUISA , KY
Details
One (1) Oil Press

Used to filter turbine oil at the plant.
Was in working condition when taken out of service years ago. Not sure if currently working.

Oil press is located in Louisa, Kentucky and is sold "as is, where is".
Product Photos
View new and used equipment that American Electric Power no longer needs.
Place a bid or make an offer on available equipment.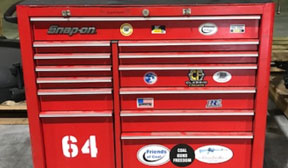 Create your user account and sign up to participate.