Lot of Richards Network Protector Parts (SOLD)
Auction ID 13320
Started
2/14/2023 11:19 AM EST
Ended
2/28/2023 11:00 AM EST
Minimum Bid Increment
$1.00
Equipment Location
CANTON SOUTH - CANTON , OH
Details
Condition Code
Unused condition
Manufactuer: Richards 
Model: MG 8/9 
Additional Information: non asbestos.
Is it in working condition? Yes
Will AEP/Site load onto the buyer's transport? Yes
Known Concerns: None
Lot includes 6 fuse cover assemblies and 4 arc chutes.                
Buyer will be required to take all of the item in the lot. 
Buyer Please Note
All Items are sold AS IS WHERE IS. No warranty is given or implied.
TEST OPERATION of the item will not be permitted
TAXES - The Buyer is responsible for any local and state sales taxes for the state where the transfer of ownership occurs. Sales taxes will be added to the purchase price and included on the invoice unless the Buyer provides a tax exemption or resale certification for the state where ownership transfer occurs.
PAYMENT must be received within fifteen (15) days of the date of the sale Contract.
REMOVAL OF GOODS must be completed within fifteen (15) days of receipt of payment.
KNOWN CONCERNS are what have been observed by the business unit selling the item and have not been validated by a technician.  Areas not listed as known concerns or None do not imply any warranty as to life or condition and only imply that a concern was not noticed by the previous user.  This item is being sold AS IS WHERE IS in its existing condition.
Product Photos
View new and used equipment that American Electric Power no longer needs.
Place a bid or make an offer on available equipment.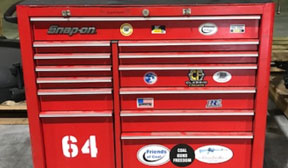 Create your user account and sign up to participate.