Miscellaneous Bearings (SOLD)
Auction ID 1598
Started
3/20/2012 3:11 PM EST
Ended
4/3/2012 1:00 PM EST
Minimum Bid Increment
$10.00
Division
AEP - Appalachian
Equipment Location
SPORN - NEW HAVEN , WV
Details
Condition Code
Inventory Spare
One (1) box miscellaneous bearings.

Box of bearings will be sold as one Lot.

Quantity and type of bearings is unknown.
Box of bearings are sold ''as is, where is''.

Bearings are located in New Haven, West Virginia.

See ATTACHMENT 1 for a speculative list of the bearings.
Product Attachment Documents
Attachment 1

Product Photos
View new and used equipment that American Electric Power no longer needs.
Place a bid or make an offer on available equipment.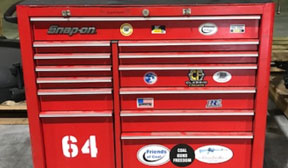 Create your user account and sign up to participate.