Enco Hardness Tester (SOLD)
Auction ID 2950
Started
7/11/2013 2:37 PM EST
Ended
7/18/2013 2:10 PM EST
Minimum Bid Increment
$10.00
Equipment Location
Columbus Central Repair - Columbus , Ohio
Details
Model Number
NRS-639-2025
Condition Code
Good Used Condition
One (1) Enco Hardness Tester.

Model no.: NRS-639-2025
Serial no.: 93/ 113
Cover and parts (as seen in the picture) are included in the sale.

Concerns: No known concerns; hardness tester was in working condition when last used.

Known Concerns: Listed concerns are what have been observed by the facility selling the item and have not been validated by a technician. Areas not listed as known concerns or None, do not imply any warranty as to life or condition and only imply that a concern was not noticed by the facility users.

No other information is available.

Hardness tester is located in Columbus, Ohio and is sold "AS IS, WHERE IS"

AEP can help load buyer's truck if needed.

PLEASE NOTE: Buyer will be required to complete paperwork, pay and have the hardness tester picked up no later than August 12, 2013.

Product Photos
View new and used equipment that American Electric Power no longer needs.
Place a bid or make an offer on available equipment.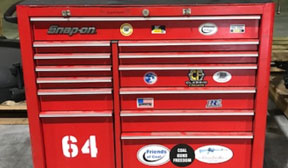 Create your user account and sign up to participate.