One hundred (100) control power transformers (SOLD)
Auction ID 3898
Started
10/1/2014 10:54 AM EST
Ended
10/15/2014 1:00 PM EST
Minimum Bid Increment
$100.00
Manufacturer
Howard Industries
Equipment Location
KINGSVILLE CDC - KINGSVILLE , TX
Details
Manufacturer
Howard Industries
Condition Code
New Condition (unused)
One hundred (100) control power transformers.

The transformers will be sold as one Lot to one buyer.

Manufacturer: Howard Industries
KVA: 1.5 KVA
Primary Voltage: 12470 Grd Y / 7200 V
Secondary Voltage: 120 V
Phase: 1 PH
Contains one primary and one secondary bushing; no taps
Oil: each transformer contains 3 gals. oil; Manufacturer labeled, no PCB.
Weight: 104 lbs. each
Windings: both HV and LV windings are Copper (per nameplate).

Transformers are coming out of inventory; they are in new condition and have never been used.

AEP can load buyer's trailer if needed.

Transformers are located in Kingsville, Texas and are sold "AS IS, WHERE IS".


Product Photos
View new and used equipment that American Electric Power no longer needs.
Place a bid or make an offer on available equipment.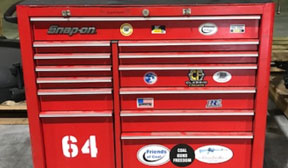 Create your user account and sign up to participate.