Transformer: Cooper Padmount 750KVA 13.8kV to 480 / 277 V (SOLD)
Auction ID 720
Started
9/1/2010 3:00 PM EST
Ended
9/15/2010 1:00 PM EST
Minimum Bid Increment
$100.00
Division
AEP - Appalachian
Equipment Location
AMOS - WINFIELD , WV
Details
Condition Code
Good Used Condition
AEP SURPLUS EQUIPMENT
Transformer: Cooper Padmount 750KVA 13.8kV to 480 / 277 V
Manufacturer: Cooper
KVA: 750
High Side: 14400 to 12000
Low Side: 480 to 277
Phase: 3
Quantity: 1 lot
Condition: Used working condition
Description: This unit is 5 to 6 years old in working condition and no leaks.
Conditions for sale of AEP Surplus Equipment:
~ All material is sold AS IS WHERE IS. No warranty given or implied.
~ Inspections must be scheduled in advance.
~ Buyer will be required to pay state sales taxes unless valid tax exemption is provided.
~ After payment clears, Buyer can arrange for pick up.
Product Photos
View new and used equipment that American Electric Power no longer needs.
Place a bid or make an offer on available equipment.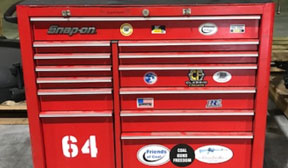 Create your user account and sign up to participate.