Spectrometer: AAnalyst 600 Single-Beam Optical System (SOLD)
Auction ID 770
Started
9/27/2010 4:50 PM EST
Ended
10/14/2010 1:00 PM EST
Minimum Bid Increment
$10.00
Manufacturer
Perkin Elmer
Equipment Location
SHREVEPORT CHEMICAL LAB PRO-SRV - SHREVEPORT , LA
Details
Model Number
AAnalyst 600
Manufacturer
Perkin Elmer
Condition Code
Used needs repairs
AEP SURPLUS EQUIPMENT
Spectrometer: AAnalyst 600 Single-Beam Optical System
Manufacturer: Perkin Elmer
Model: AAnalyst 600
Quantity: 1 lot
Condition: Used (needs servicing)
Description: Detector Wide-range segmented solid-state detector, including a built-in low-noise CMOS charge amplifier array. Automatic 8-lamp holder with built-in power supplies for hollow cathode and electrodeless discharge Lamp Selection lamps. Computer-controlled lamp selection and alignment via WinLab32 ™ software. Operating parameters are automatically set when using PerkinElmer ® Lumina ™ hollow cathode lamps. AC Zeeman-effect background correction using a modulated 0.8 Tesla magnetic field oriented longitudinally to the optical path. The magnet is automatically switched on during the atomization step only. Built-in computer-controlled Transversely Heated Graphite Atomizer (THGA ™ ). The graphite tube is transversely heated, providing a uniform temperature profile over the entire tube. An external protective gas stream around the graphite tube prevents the entrance of outside air to maximize tube life. An internal purge gas goes through the graphite tube to remove the volatilized matrix vapors during drying and thermal pretreatment. The two gas streams are independently computer-controlled. Pneumatic opening and closing of the furnace for easy tube change. Need servicing, been in storage for several year. Attached are the equipment specification and brochure.
Conditions for sale of AEP Surplus Equipment:
~ All material is sold AS IS WHERE IS. No warranty given or implied.
~ Inspections must be scheduled in advance.
~ Buyer will be required to pay state sales taxes unless valid tax exemption is provided.
~ After payment clears, Buyer can arrange for pick up.
Product Photos
View new and used equipment that American Electric Power no longer needs.
Place a bid or make an offer on available equipment.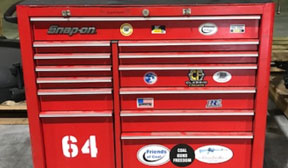 Create your user account and sign up to participate.