Item ID 1017
Category
Tools & Machinery
Condition Code
New Condition (unused)
Division
AEP - Appalachian
Equipment Location
AMOS - WINFIELD , WV
Condition Code
New Condition (unused)
Short Equipment/Material Description
Welding Rod 7018
AEP SURPLUS
Welding Rod 7018
Manufacturer: ESAB
Part No: 255011819 25 cans 1/8 inch rod
Part No. 255012112 3 cans 3/16 inch rod
Wt: 50 lbs per can
Qty: 1 lot (28 cans)
Condition: New Condition
Description: Welding rod in sealed cans (25 Cans 1/8 inch rod and 3 cans of 3/16 inch rod)
Conditions for sale of AEP Surplus Equipment:
~ Sold AS IS WHERE IS. No warranty given or implied.
~ Equipment inspection at the potential buyers time and expense and must be scheduled in advance.
~ Buyer will be required to pay state sales taxes unless valid tax exemption is provided.
~ After payment clears, Buyer can arrange for pick up.
View new and used equipment that American Electric Power no longer needs.
Place a bid or make an offer on available equipment.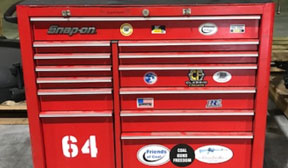 Create your user account and sign up to participate.