Ingersoll-Rand HUL40 Single Drum Air Operated Utility Winch (SOLD)
Item ID 1050
Category
Tools & Machinery
Manufacturer
Ingersoll-Rand
Condition Code
Used in working condition
Equipment Location
FLINT CREEK POWER PLANT - GENTRY , AR
Decommisioning Date
3/20/2011
Condition Code
Used in working condition
Short Equipment/Material Description
Ingersoll-Rand 4000lb winch
AEP SURPLUS

Ingersoll-Rand HUL40 Single Drum Air Operated Utility Winch

Manufacturer: Ingersoll-Rand
Model: HUL40
SN: V34107
Capacity: 4000LB
Wt:  600 lbs

Qty: 1

Condition: Used Working Condition Condition

Description:  Ingersoll-Rand single drum air operated utility winch in working condition.  Does not include wire rope.  See attached IR instructions and repair partslist for  more details.

Conditions for sale of AEP Surplus Equipment:

~ Sold AS IS WHERE IS.  No warranty given or implied.
~ Equipment inspection at the potential buyers time and expense and must be scheduled in advance.
~ Buyer will be required to pay state sales taxes unless valid tax exemption is provided.
~ After payment clears, Buyer can arrange for pick up.
View new and used equipment that American Electric Power no longer needs.
Place a bid or make an offer on available equipment.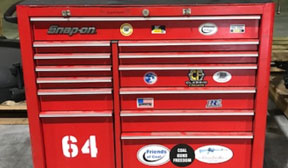 Create your user account and sign up to participate.