Pallet Jack: Clark Electric 6000 lb Capacity w/ Charger (SOLD)
Item ID 1082
Equipment Location
BIG SANDY - LOUISA , KY
Short Equipment/Material Description
Pallet Jack: Clark Electric 6000 lb Capacity w/ Charger
AEP SURPLUS EQUIPMENT

Pallet Jack: Clark Electric 6000 lb Capacity w/ Charger

Manufacturer:  Clark
Model: 60362P6S26
Serial Number:  LP-49-539
Capacity: 6000 lbs
Charger: K-W
Charger Model: 06-192
Charger SN: T161

Quantity:  1 lot

Location:  Louisa, KY

Condition: Used Condition

Known Concerns:  Unit has not been used for sometime. (Listed concerns are what have been observed by the business unit selling the vehicle and have not been validated by an auto mechanic.  Areas not listed as known concerns or None do not imply any warranty as to life or condition and only imply that a concern was not noticed by the previous user.  Pallet Jack is being sold AS IS WHERE IS in its existing condition.)

Conditions for sale of AEP Surplus Vehicles:

~ All equipment is sold AS IS WHERE IS. No warranty given or implied.
~ Equipment inspection at the potential buyers time and expense and must be scheduled in advance.
~ Buyer will be required to pay state sales taxes unless valid tax exemption is provided.
~ After payment clears, Buyer can arrange for pick up.
View new and used equipment that American Electric Power no longer needs.
Place a bid or make an offer on available equipment.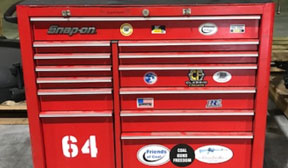 Create your user account and sign up to participate.