ABEL Double Action Reciprocating Pump (SOLD)
Item ID 1128
Model Number
HMD-G-50-0500
Condition Code
Excellent used condition
Equipment Location
CONESVILLE PREP - SIGNS CONESVILLE , OH
Condition Code
Excellent used condition
Short Equipment/Material Description
ABEL Double Action Reciprocating Pump
AEP SURPLUS EQUIPMENT

CATID 0500050705

ABEL Double Action Reciprocating Pump
 
Manufacturer:  Abel
Model: HMD-G-50-0500
SN:  5100454-01
Year Built: 2009
Capacity: 55 GPM
Pressure: 225 psig
Inlet: 6 inches
Outlet: 4 inches
Drive Motor:  Siemens 60 HP
Voltage: 460
RPM: 1780


Quantity:  1 lot

Location:  This vehicle is located near Conesville, OH

Condition: Excellent

Description: This unit is in new unused condition.  Has been stored outside.

Known Concerns: See Description for concerns.  (Listed concerns are what have been observed by the business unit selling the vehicle and have not been validated by a mechanic.  Areas not listed as known concerns or None do not imply any warranty as to life or condition and only imply that a concern was not noticed by the previous user.  Equipment is being sold AS IS WHERE IS in its existing condition.)

Conditions for sale of AEP Surplus Vehicles:

~ All vehicles are sold AS IS WHERE IS.  No warranty given or implied.
~ Equipment inspection at the potential buyers time and expense and must be scheduled in advance.
~ Test operation of the equipment will not be permitted.
~ Buyer will be required to sign a Bill of Sale and pay any applicable taxes.
~ After payment clears,  the buyer and pick up can be arranged.
View new and used equipment that American Electric Power no longer needs.
Place a bid or make an offer on available equipment.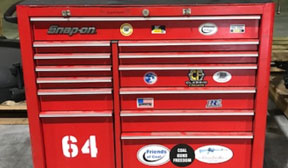 Create your user account and sign up to participate.