Step-down Transformers (SOLD)
Item ID 1143
Category
Electrical Equipment
Condition Code
Used in working condition
Equipment Location
GAVIN - CHESHIRE , OH
Condition Code
Used in working condition
Short Equipment/Material Description
Step-down Transformers
Three (3) similar Square D step-down single phase insulated transformers.

Style: 12751-12612-005
Cat. No.: 15S1H
KVA: 15
Class: AA
HZ: 60
Type: S
High Voltage: 240x480
Low Voltage: 120/240

The transformers were in working condition when taken out of service.

The transformers have been sitting in the warehouse for approximately 2 to 3 years.

AEP can load Buyer's truck if needed.

The transformers are located in Cheshire, Ohio and are sold "as is, where is".

See ATTACHMENT 1 below for a photo of the nameplate.

View new and used equipment that American Electric Power no longer needs.
Place a bid or make an offer on available equipment.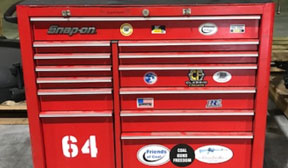 Create your user account and sign up to participate.