Item ID 1151
Manufacturer
DEMING / CRANE
Division
AEP - Appalachian
Equipment Location
CLINCH RIVER - CLEVELAND , VA
Manufacturer P/N
16152001
Short Equipment/Material Description
Deming Pump
One (1) Deming horizontal split case centrifugal pump.

Complete assembly.
Single stage, double suction.
The pump has been stored in the warehouse for the past 10 to 15 years.

The pump is located in Cleveland, Virginia and is sold "as is, where is".

See ATTACHMENT 1 below for copy of manual.

View new and used equipment that American Electric Power no longer needs.
Place a bid or make an offer on available equipment.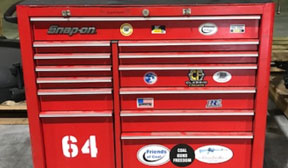 Create your user account and sign up to participate.