Concrete Street Light Poles (SOLD)
Item ID 1180
Manufacturer
Lonestar Prestress Mfg.
Condition Code
New Condition (unused)
Equipment Location
PHARR T/S FACILITY - PHARR , TX
Condition Code
New Condition (unused)
Short Equipment/Material Description
Concrete Street Light Poles
Sixteen (16) concrete street light poles.
Poles will be sold as one Lot.

30 feet long
25 feet mounting height
Design Type 1
Side Bracket

Poles were purchased in 1999 and have never been used.
Because poles have been stored outside there is some discoloration, staining and spotting on the poles (see pictures).

AEP can load Buyer's trailer if needed.

Poles are located in Pharr, Texas and are sold "as is where is".

See ATTACHMENT 1 and 2 below for spec. sheets on the poles. This information is from the manufacturers website for current day poles. Therefore, not certain if all information applies since these poles were puchased in 1999.

View new and used equipment that American Electric Power no longer needs.
Place a bid or make an offer on available equipment.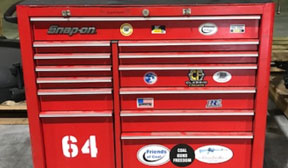 Create your user account and sign up to participate.