Item ID 1185
Condition Code
Used needs repairs
Equipment Location
BIG SANDY - LOUISA , KY
Condition Code
Used needs repairs
Short Equipment/Material Description
Bobcat Mower
One (1) Bobcat walk-behind mower.

Model: 930300
Serial no.: 9303000659
48 inch mower deck
Pull start; the cord is broken so can't use to see if mower runs.
Kohler Command 14HP engine

Not sure if mower currently runs but it is believed that the mower was in working condition when last used a couple of years ago.

Bobcat mower is located in Louisa, Kentucky and is sold "as is, where is".
View new and used equipment that American Electric Power no longer needs.
Place a bid or make an offer on available equipment.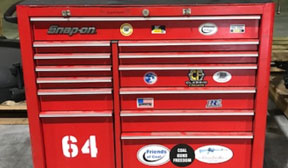 Create your user account and sign up to participate.