Ingersoll-Rand Centrifugal Pump (SOLD)
Item ID 1201
Condition Code
Appears New or Rebuilt
Division
AEP - Appalachian
Equipment Location
SPORN - NEW HAVEN , WV
Condition Code
Appears New or Rebuilt
Short Equipment/Material Description
Ingersoll-Rand Centrifugal Pump
One (1) Ingersoll-Rand centrifugal pump.
Ingersoll-Rand Centrifugal Pump
No. A58-3216
Model 0159-3214
3100 GPM Capacity
12 in. Inlet
10 in. Outlet
17.812 in. Impeller
Impeller no. 8JT3AX1
Single stage
1225 ft. head
3570 RPM shaft
1000 driver HP
Radially split
Double suction
Pump is located in New Haven, West Virginia and is sold 'as is, where is'.
View new and used equipment that American Electric Power no longer needs.
Place a bid or make an offer on available equipment.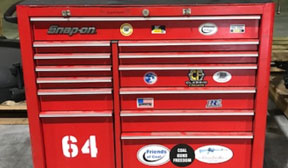 Create your user account and sign up to participate.