Two similar IMO pumps (SOLD)
Item ID 1203
Condition Code
Appears New or Rebuilt
Division
AEP - Appalachian
Equipment Location
SPORN - NEW HAVEN , WV
Condition Code
Appears New or Rebuilt
Short Equipment/Material Description
Two (2) similar IMO rotary pumps
Two (2) similar IMO rotoary pumps.
Pumps will be sold as one Lot to one Buyer.
similar IMO rotary pumps
Type - triple screw
Model D3EIC-95 and C-3EIC-95D
0 - 10 GPM Capacity
1 in. fnpt port
150 PSIG max
Circular integral flange mount
clockwise rotation
no mechanical seal
for Demag Delaval oil pump system
Pumps are located in New Haven, West Virginia and are sold "as is, where is".
View new and used equipment that American Electric Power no longer needs.
Place a bid or make an offer on available equipment.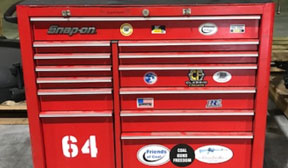 Create your user account and sign up to participate.