Item ID 1215
Condition Code
New Condition (unused)
Equipment Location
NORTHEAST STATION - 1 & 2 - OOLOGAH , OK
Condition Code
New Condition (unused)
Short Equipment/Material Description
Copper Blank
One (1) copper blank.

Copper blank has never been used and is in new condition.

21 inch Diameter
2 - 1/4 inch Thick
Approximate weight is 200 lbs.

Copper blank is located in Oologah, Oklahoma and is sold "as is, where is".
View new and used equipment that American Electric Power no longer needs.
Place a bid or make an offer on available equipment.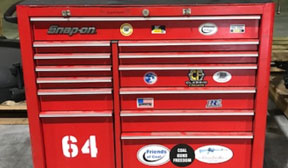 Create your user account and sign up to participate.