W.A. Whitney Punch Press (SOLD)
Item ID 1224
Category
Tools & Machinery
Serial Number
635-085-27314
Manufacturer
W.A. Whitney
Division
AEP - Indiana & Michigan
Equipment Location
FORT WAYNE Baer Field SC - FT WAYNE , IN
Short Equipment/Material Description
W.A. Whitney Punch Press
One (1) W.A. Whitney punch press
Model: 635-A
Serial no.: 635-085-27314
30 Ton manual duplicator
Equipped with Rockford Point-of-Operation Safeguard. See ATTACHMENT 1 for details of safeguard equipment added to punch press.
Punch press includes 35 plus various punch and die sets.
Manufactured: Circa 1974
Estimated weight = 8,000 lbs.
Manual Duplicator
Capacity
A151-101B Steel
9/16 DIA.
1/2 (500)
+2 DIA.
1/4 (250)
+3 DIA.
3/16 (.387)
+5 DIA.
10 GA. (.135)

 

 
Punch has standard 1/8 shear
AEP can load Buyer's flat bed trailer if needed. AEP shall not be responsible for any damages to Buyers (or Buyer's third party hauler) trailer in the rigging, lifting and/or loading process.
Press brake is located in Fort Wayne, Indiana and is sold 'as is, where is'.
View new and used equipment that American Electric Power no longer needs.
Place a bid or make an offer on available equipment.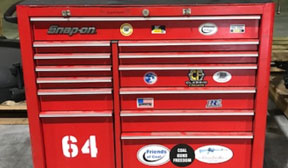 Create your user account and sign up to participate.