Cincinnati Rigid Shaper (SOLD)
Item ID 1234
Category
Tools & Machinery
Manufacturer
The Cincinnati Shaper Co.
Condition Code
Good Used Condition
Equipment Location
BIG SANDY - LOUISA , KY
Condition Code
Good Used Condition
Short Equipment/Material Description
Cincinnati Rigid Shaper
One (1) Cincinnati rigid shaper.

28 inch stroke
550 Volt motor
AEP believes the machine is around 42 years old.
The shaper is in working condition and has rarely been used.

Owner's manual is available.

Shaper is located in Louisa, Kentucky and is sold "as is, where is".

See ATTACHMENT 1 below for specification sheet (additional details).
View new and used equipment that American Electric Power no longer needs.
Place a bid or make an offer on available equipment.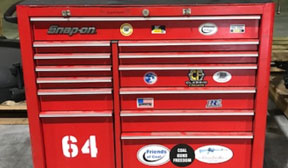 Create your user account and sign up to participate.