Eight (8) Tires and Spacer Rings (SOLD)
Item ID 1244
Equipment Location
BIG SANDY - LOUISA , KY
Short Equipment/Material Description
Eight (8) Tires and Spacer Rings
Eight (8) tires and spacer rings from Fruehauf water treating trailer.

The tires have had very little use but are approximately 30 years old; have some minor cracking.

Size = 10.00 - 20

The tires are located in Louisa, Kentucky and is sold "as is, where is".
View new and used equipment that American Electric Power no longer needs.
Place a bid or make an offer on available equipment.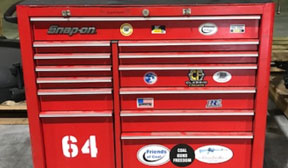 Create your user account and sign up to participate.