Item ID 1283
Category
Tools & Machinery
Serial Number
01930505372
Manufacturer
Lincoln Electric
Condition Code
Used needs repairs
Equipment Location
FLINT CREEK POWER PLANT - GENTRY , AR
Condition Code
Used needs repairs
Short Equipment/Material Description
Lincoln Electric Plasma Cutter
One (1) Lincoln Electric plasma cutter.

Pro-Cut 60
Code no. 10054-2
3 phase
60 HZ
230/460 Volts
44/22 Amps

Cuts 1/4 to 1/2 inch steel

Plasma cutter is in non-working condition.
Concerns: Plant personnel think the pressure switch may be faulty. This has not been validated by a technician. Areas not listed as concerns do not imply any warranty as to life or condition and only imply that a concern was not noticed by plant personnel.

Plasma cutter is located in Gentry, Arkansas and is sold "as is, where is".
View new and used equipment that American Electric Power no longer needs.
Place a bid or make an offer on available equipment.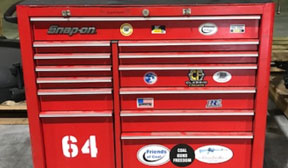 Create your user account and sign up to participate.