Item ID 1311
Category
Tools & Machinery
Equipment Location
TULSA POWER STATION - TULSA , OK
Short Equipment/Material Description
Lincoln Welder
One (1) Lincoln shield arc welder.

The nameplate is not legible, therefore, model no., serial no., volts, etc. is unknown. Bids must be placed based upon this information and the above pictures.

The welder is in non-working condition. Reason for not working is unknown.

The welder is located in Tulsa, Oklahoma and is sold "AS IS, where is".


View new and used equipment that American Electric Power no longer needs.
Place a bid or make an offer on available equipment.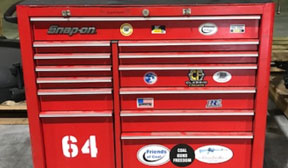 Create your user account and sign up to participate.