1996 Ford F-350 XL 4WD Dump Body & Blade (560115) (SOLD)
Item ID 1352
Model Number
F-350 XL Reg. Cab 4WD
Serial Number
2FDKF38G3TCA51396
Equipment Location
COLUMBUS SOUTHEAST SERVICE CENTER - COLUMBUS , OH
Short Equipment/Material Description
1996 Ford F-350 XL 4WD Dump Body & Blade (560115)
AEP SURPLUS EQUIPMENT

AEPID 560115

1996 Ford F-350 XL 4WD Dump Body & Blade (560115)
 
Manufacturer: Ford
Model: F-350 XL Reg. Cab 4WD
VIN: 2FDKF38G3TCA51396
Motor: 7.5L V8 OHV 16V
Transmission: Automatic
Air Conditioning     No
Radio     Yes
Year:  1996
Miles: 27241

Quantity:  1 lot

Location:  This vehicle is located in Columbus, OH

Condition:  Used

Description:   Starts, runs and drives; actual mileage; dump function works fine.  Salt spreader doesn't work

Known Concerns: See Description for concerns.  (Listed concerns are what have been observed by the business unit selling the vehicle and have not been validated by an auto mechanic.  Areas not listed as known concerns or None do not imply any warranty as to life or condition and only imply that a concern was not noticed by the previous user.  Vehicle is being sold AS IS WHERE IS in its existing condition.)

Conditions for sale of AEP Surplus Vehicles:

~ All vehicles are sold AS IS WHERE IS.  No warranty given or implied.
~ Vehicle inspection at the potential buyers time and expense and must be scheduled in advance.
~ Test driving of the vehicle will not be permitted.
~ Buyer will be required to sign a Bill of Sale and a statement that sales taxes will be paid in the state the vehicle is titled.
~ After payment clears, a title will be sent to the buyer and pick up can be arranged.
~ Buyer will be responsible for obtaining temporary tags for removing the vehicle from the site or haul the vehicle on a licensed transport.
~ AEP branding decals will be removed prior to the sale.
View new and used equipment that American Electric Power no longer needs.
Place a bid or make an offer on available equipment.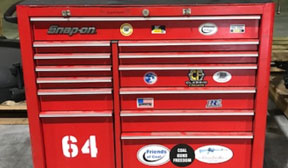 Create your user account and sign up to participate.