Parts for Clark Michigan 380B Wheel Dozer (SOLD)
Item ID 1446
Equipment Location
OKLAUNION POWER STATION - VERNON , TX
Short Equipment/Material Description
Parts for Clark Michigan 380B Wheel Dozer
AEP SURPLUS EQUIPMENT
Parts for Clark Michigan 380B Wheeled Tractor
Part Number

Description

Supplier

Alarm, backup audible

Volvo Constr.Eqip.

Alternator,100amp, 24V/Regulator

Romco Equip

MO559635
Hose, Hydraulic

Romco Equip

MO841419
4-Liner,brake kit, lining

Romco Equip

2541183
Elbow, LH for exhaust pipe

2541184
Elbow, RH for exhaust pipe

2108777
4-Disc, brake, dozer

Clark Mat. Handling

ccc967011
Compressor, Refrigeration, 24V DC coil type,

NAPA

12577862-REMFG
Converter, torque, (rebuilt)

VOLVO Const. Equip.

238244
Pump, charging, 8.2 CU IN Cap, 2500PSI. Mounted on converter
Volvo Const. Equip.
2541052
Pump, Steering, 10.5 CU IN Cap, 2500RPM, 2500 PSI,

Mounted on converter
Volvo Const. Equip.
PE75A278SP8EoT27-7
Pump, main hydraulic, 11.27 CU IN Cap, 2000PSI

Mounted on converter
Volvo Const. Equip.
Quantity: 1 lot
Location: This item is located in Vernon, TX
Condition: New or Rebuilt
Description: Spare parts for Clark Michigan 380B Wheeled Tractor. Original purchase price for the these parts is over $13,000. No known concerns.
Known Concerns: See Description for concerns. (Listed concerns are what have been observed by the business unit selling the item and have not been validated by a technician. Areas not listed as known concerns or None do not imply any warranty as to life or condition and only imply that a concern was not noticed by the previous user. This item is being sold AS IS WHERE IS in its existing condition.)
Conditions for sale of AEP Surplus Equipment / Material:
~ All Items are sold AS IS WHERE IS. No warranty given or implied.
~ Inspections are on the potential buyers time and expense and must be scheduled in advance.
~ Test operation of the item will not be permitted.
~ Buyer will be required to sign a Bill of Sale and pay any applicable taxes.
~ After payment clears, the buyer can arrange for pick up.
~ AEP branding decals will be removed prior to the sale.
View new and used equipment that American Electric Power no longer needs.
Place a bid or make an offer on available equipment.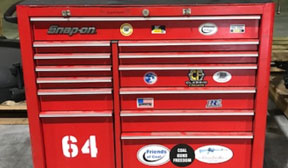 Create your user account and sign up to participate.