Item ID 1586
Division
AEP - Appalachian
Equipment Location
CENTRAL MACHINE SHOP - S CHARLESTON , WV
Short Equipment/Material Description
Stator Coils
Five hundred, seventy-seven (577) copper stator coil windings.

All stator coil windings will be sold as one Lot to one Buyer.

Coil Dimensions:
122 in. total length
75 in. slot length
17 in. width
Cross Section Dimensions:
2 15/16 in. height
7/8 in. thick (see pictures above for details)

Total Weight of one coil (copper weight only, doesn't include insulation)= approximately 86 lbs.
Approximate weight of coil including insulation = 110 lbs.
The insulation is Mica Tape and Class E epoxy insulation system. It does not contain asbestos.

Stator coils are located in South Charleson, West Virginia and are sold "as is, where is".

AEP can load Buyer's truck if needed.
View new and used equipment that American Electric Power no longer needs.
Place a bid or make an offer on available equipment.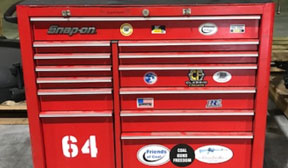 Create your user account and sign up to participate.