Boat 16' w/ trailer (SOLD)
Item ID 160
Serial Number
LWN28378D787
Condition Code
Used in working condition
Division
AEP - Appalachian
Equipment Location
CHARLESTON - CHARLESTON , WV
Decommisioning Date
4/1/2009
Condition Code
Used in working condition
Short Equipment/Material Description
16' Jon Boat w/ trailer
16' BIG JON

Trailer converted pole trailer to haul boat w/ pintle eye hookup.

This item is sold "AS IS WHERE IS".
View new and used equipment that American Electric Power no longer needs.
Place a bid or make an offer on available equipment.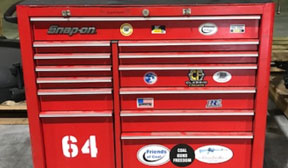 Create your user account and sign up to participate.