Thirty-seven (37) Midtronics battery testers (SOLD)
Item ID 1750
Category
Electronic Equipment
Equipment Location
NEWARK - HEATH , OH
Short Equipment/Material Description
Thirty-seven (37) Midtronics battery testers
Thirty-seven (37) Midtronics battery testers.

There are a total of thirty-seven (37) battery testers in this Lot. The battery testers will be sold as one Lot to one buyer.

The exact models contained in this Lot are unknown. It is believed most are Celltron Ultra's.

Concerns: The battery testers are in used condition and are presumed to be working. They were working when last used.

Known Concerns: Listed concerns are what have been observed by the facility selling the item and have not been validated by an expert. Areas not listed as known concerns or None, do not imply any warranty as to life or condition and only imply that a concern was not noticed by the facility users.

The battery testers are located in Heath, Ohio and are sold "AS IS, WHERE IS".


View new and used equipment that American Electric Power no longer needs.
Place a bid or make an offer on available equipment.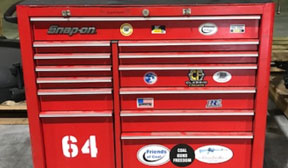 Create your user account and sign up to participate.