Truck 2001 4x4 Ford F550 w/Bucket (motor problems) (SOLD)
Item ID 179
Serial Number
1FDAF57F51ED00790
Manufacturer
Ford / Liftall
Condition Code
Used needs repairs
Equipment Location
MCALESTER - MCALESTER , OK
Condition Code
Used needs repairs
Short Equipment/Material Description
Ford F550 Bucket Truck 4X4
VEH 680191
Ford F550 Bucket Truck 4X4
Manufacturer: Ford
Model: F550
Year: 2001
VIN: 1FDAF57F51ED00790
Motor: 7.3L Turbo Diesel
Transmission: Automatic 4x4
Mileage: 186,943
Bucket Lift: LIFTALL
Model LAH – 32 – 1S
Condition: Motor starts but has major oil leaks and lots of blow by. Bucket lift is in operating condition.
This item is being sold "AS IS WHERE IS". Title will be transferred to the Buyer after payment has been received.
DESCRIPTION CLARIFICATION:
LIFTALL - 32' TO THE BOTTOM OF PLATFORM - BUCKET CAPACITY = 300LBS.
View new and used equipment that American Electric Power no longer needs.
Place a bid or make an offer on available equipment.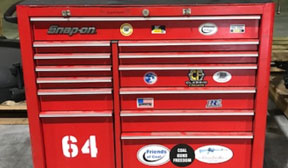 Create your user account and sign up to participate.