Truck 2002 4X4 Ford F550 w/Bucket (motor problem) (SOLD)
Item ID 187
Serial Number
1FDAF57F62EC96296
Equipment Location
MCALESTER - MCALESTER , OK
Short Equipment/Material Description
Ford F550 Bucket Truck 4X4
VEH 680211

Ford F550 Bucket Truck 4X4
Manufacturer: Ford
Model: F550
Year: 2002
VIN: 1FDAF57F62EC96296
Motor: 7.3L Turbo Diesel
Transmission: Automatic 4x4
Mileage: 230,923
Bucket Lift: MTI
Model U3 HA
Condition: Motor starts but #8 cylinder appears dead. Bucket lift is in operating condition.
This item is being sold "AS IS WHERE IS". Title will be transferred to the Buyer after payment has been received.

This item is being sold with a RESERVE. If at the end of the auction the RESERVE is not met, the owning business unit will be contacted and asked to consider the highest bid received. If the highest bid is equal to the RESERVE or higher the item will be awarded to the high bidder.

DESCRIPTION CLARIFICATION:
MTI - 37' TO THE BOTTOM OF PLATFORM - BUCKET CAPACITY = 350LBS.
Automatic transmission 4x4
View new and used equipment that American Electric Power no longer needs.
Place a bid or make an offer on available equipment.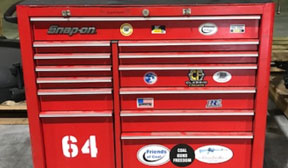 Create your user account and sign up to participate.