Air Compressor Joy Model- EH (Qty 3) 1975 (SOLD)
Item ID 188
Category
Tools & Machinery
Serial Number
WN112-L-743: WN112-L-742: WN112-L-745
Condition Code
Used in working condition
Equipment Location
FLINT CREEK POWER PLANT - GENTRY , AR
Capacity
Max. Pressure- 100 PSIG
Condition Code
Used in working condition
Short Equipment/Material Description
Joy Air Compressor Max Pressure 100 psig
Joy Air Compresser
Compressors:
Qty 3
Year-1975
Brand- Joy
Model- EH
Assy. #- 514000-266
Class- WN112
Size-12-7X7
Max. Pressure- 100 PSIG
RPM- 705
Serial #'s- WN112-L-743: WN112-L-742: WN112-L-745
Qty 3
Joy aftercoolers
Class- PB
Size- 4
Drive Motor:
Motor: Ideal Electric
Frame: J580-7.5
Type: A
Phase: 3
Horse Power: 100
RPM: 705
This equipment was in operating condition when removed from service. This is a single lot which includes 3 matched compressors, after coolers, and controls sold "AS IS WHERE IS".
View new and used equipment that American Electric Power no longer needs.
Place a bid or make an offer on available equipment.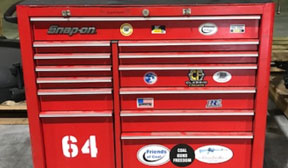 Create your user account and sign up to participate.