Air Compressor Joy Model JGYFB 1992 (SOLD)
Item ID 189
Category
Tools & Machinery
Model Number
Model- JGYFB
Condition Code
Used in working condition
Equipment Location
FLINT CREEK POWER PLANT - GENTRY , AR
Capacity
Max. Pressure- 100 PSIG
Condition Code
Used in working condition
Short Equipment/Material Description
Joy Air Compressor Max Pressure 100 psig
Joy Air Compresser
Compressor:
Qty 1
Year- 1992
Brand- Joy
Model- JGYFB
Serial #- A36131
Bore & Stroke- 12 & 7X7
RPM- 708
Rated discharge pressure- 100 PSIG
Rotation- CW
Drive Motor:
Motor: Ideal Electric
Frame: J580-7.5
Type: A
Phase: 3
Horse Power: 100
RPM: 705
This equipment was in operating condition when removed from service. This item is being sold "AS IS WHERE IS".
View new and used equipment that American Electric Power no longer needs.
Place a bid or make an offer on available equipment.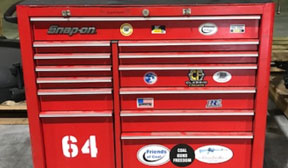 Create your user account and sign up to participate.