Twenty-two (22) various polemount transformers (SOLD)
Item ID 3190
Category
Electrical Equipment
Condition Code
New Condition (unused)
Equipment Location
COLUMBIA CENTER - PATASKALA , OH
Condition Code
New Condition (unused)
Short Equipment/Material Description
Twenty-two (22) various polemount transformers
Twenty-two (22) various polemount transformers.

Transformers will be sold as one Lot to one buyer.

See ATTACHMENT 1 below for transformer details.

All transformers are in new condition and have never been used.
All transformers are manufacturer labeled <1ppm PCB.

AEP can load buyer's transport.

Transformers are located in Columbus, Ohio and are sold "AS IS, WHERE IS".




View new and used equipment that American Electric Power no longer needs.
Place a bid or make an offer on available equipment.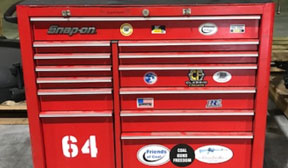 Create your user account and sign up to participate.