2012 Dodge Ram 5500 Bucket Truck (680776) (SOLD)
Item ID 3245
Serial Number
3C7WDNAL6CG212456
Condition Code
Fair Used Condition
Division
AEP - Appalachian
Equipment Location
PULASKI - PULASKI , VA
Condition Code
Fair Used Condition
Short Equipment/Material Description
2012 Dodge Ram 5500 Bucket Truck (680776)
2012 Dodge Ram 5500 Bucket Truck (680776)
Manufacturer: Dodge 
Model: Ram 5500
Serial Number: 3C7WDNAL6CG212456
Current Odometer Reading: 245,663
Machine Hour Reading: 2,243
Transmission: Auto
Motor Size: 6.7L
Fuel: Diesel
All Wheel Drive: Yes
Hydraulic Manufacturer:
Altec
Hydraulic Model: AT-37G
Title: Yes
Qty: 1 Lot 
Location:  This item is located in Pulaski, VA
Condition: Used, Fair
Last used: October 2020
Working condition: Yes
Description: Multiple engine codes set, will run but low on power, in a derated state. Known codes: P2509, P2457, P2BAC, P0191, P0087, P2209, P2202, P0128, P0471 
Known Concerns: See Description for concerns.  (Listed concerns are what have been observed by the business unit selling the item and have not been validated by a technician.  Areas not listed as known concerns or None do not imply any warranty as to life or condition and only imply that a concern was not noticed by the previous user.  This item is being sold AS IS WHERE IS in its existing condition.) 
Conditions for sale of AEP Surplus Equipment / Material:
- All Items are sold AS IS WHERE IS.  No warranty given or implied.
- Inspections of auction items are not available at this time, since AEP facilities are currently not open to visitors.
- Test operation of the item will not be permitted.
- Buyer shall have appropriate hauling equipment for the item(s) being picked up.
- Buyer is responsible for positioning  and securing the item(s) on the transport vehicle.
Thank you for your interest in AEP's auction items. Our facilities are currently not open to visitors to help protect the health of our employees during the coronavirus outbreak. Please note that if you are the winning bidder of an auction, pickup may be delayed. We will work with you to arrange a time when you can pick your item (s) up once these restrictions are no longer in place.
View new and used equipment that American Electric Power no longer needs.
Place a bid or make an offer on available equipment.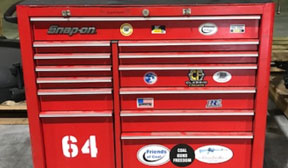 Create your user account and sign up to participate.