Item ID 370
Category
Material Handling Equipment
Serial Number
Y355-613-4321
Equipment Location
CARDINAL PLANT - BRILLIANT , OH
Short Equipment/Material Description
Clark fork lift.
Clark fork lift - 4,000 lb. lift capacity.

Model #C500Y50

The fork lift DOES NOT have forks.

The fork lift will not start.

Sold, "as is, where is".
View new and used equipment that American Electric Power no longer needs.
Place a bid or make an offer on available equipment.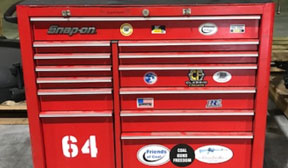 Create your user account and sign up to participate.