Insulated Protective Equipment (SOLD)
Item ID 402
Category
Electrical Equipment
Equipment Location
SWEPCO REPAIR FAC-SHREVEPORT - SHREVEPORT , LA
Short Equipment/Material Description
Insulated Protective Equipment
Insulated Protective Equipment ("IPE") - Sleeves

D2LYEC-24
Size: Large
Class 2 sleeves
24 inch length

94 pair, sold as a Lot

Sleeves are sold "as is, where is".

These sleeves have never been used. Were received approximately 1 year ago and have been sitting on the shelves.
View new and used equipment that American Electric Power no longer needs.
Place a bid or make an offer on available equipment.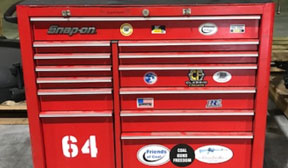 Create your user account and sign up to participate.