Item ID 406
Category
Boilers-Steam Generators & Associated Material
Condition Code
New Condition (unused)
Division
AEP - Appalachian
Equipment Location
SPORN - NEW HAVEN , WV
Condition Code
New Condition (unused)
Short Equipment/Material Description
R12 Refrigerant
Nine (9) 30lb. cylinders of R12 Refrigerant; to be sold as a Lot; "as is, where is".

The Buyer must be Technician Certified (Type I, Type II, Type III or Universal) as required by 40 CFR, Part 82 sub part F. Proof of certification must be presented upon award of Auction.
View new and used equipment that American Electric Power no longer needs.
Place a bid or make an offer on available equipment.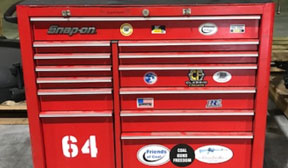 Create your user account and sign up to participate.