Fast Transfer Switchgear (SOLD)
Item ID 450
Category
Electrical Equipment
Manufacturer
Joslyn Hi-Voltage Corporation
Equipment Location
CORPUS CHRISTI REGION - CORPUS CHRISTI , TX
Short Equipment/Material Description
Fast Transfer Switchgear
Joslyn Fast Transfer Switchgear
Model: Fastran25
Serial No.: X-01252
15kV class

Manual available
Spare circuit boards available

The unit was working when taken out of service approximately 4 years ago. It was in operation for approximately 2 years.

Approximate Dimensions: 7 ft. square; 6.3 ft. tall
Approximate Weight: best guess = 5,000 lbs.
View new and used equipment that American Electric Power no longer needs.
Place a bid or make an offer on available equipment.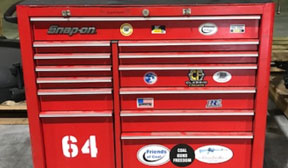 Create your user account and sign up to participate.