Item ID 471
Category
Tools & Machinery
Manufacturer
The Osborne & Sexton Machinery Co.
Division
AEP - Columbus Southern
Equipment Location
Columbus Station Central Repair - Columbus, Ohio
Short Equipment/Material Description
Arbor Press
75 Ton Pressure Arbor Press machine. 7' tall. The Business unit is unsure that the machine still works.
Equipment is located in Columbus, Ohio.
SOLD AS IS WHERE IS
View new and used equipment that American Electric Power no longer needs.
Place a bid or make an offer on available equipment.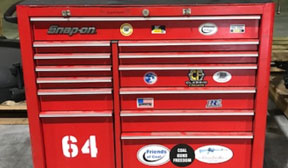 Create your user account and sign up to participate.