Item ID 484
Category
Tools & Machinery
Condition Code
Used in working condition
Division
AEP - Columbus Southern
Equipment Location
Columbus Station Central Repair - Columbus, Ohio
Condition Code
Used in working condition
Short Equipment/Material Description
Jointer
Delta 6" Precision Jointer.  Great for use in a home woodworking shop.
Equipment is located in Columbus, Ohio. 
SOLD AS IS WHERE IS
View new and used equipment that American Electric Power no longer needs.
Place a bid or make an offer on available equipment.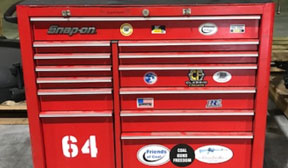 Create your user account and sign up to participate.