Item ID 571
Category
Tools & Machinery
Condition Code
Used in working condition
Division
AEP - Appalachian
Equipment Location
JOHN W. VAUGHN CENTER ROANOKE - Roanoke, VA
Condition Code
Used in working condition
Short Equipment/Material Description
Parts Washer
Stainless steel parts washer.

Belt drive 120 v AC pump.

The parts washer was built by AEP personnel.

Taken out of service July 2009; in working condition.

Approximate weight is 200 lbs.

Approximate dimension are 3' deep x 3.5' wide x 3.5' long.

Being sold "as is, where is"
View new and used equipment that American Electric Power no longer needs.
Place a bid or make an offer on available equipment.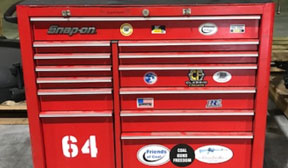 Create your user account and sign up to participate.