Bushing; 25KV 6000 AMP Type O Plus C (SOLD)
Item ID 604
Category
Electrical Equipment
Serial Number
8c13291401 (1 thru 6)
Equipment Location
MUSKINGUM RIVER - WATERFORD , OH
Short Equipment/Material Description
25KV 6000 AMP Cond Bushing
LARGE TRANSFORMER BUSHING Type O Plus C

Item# 025W6000RC, 25KV 6000 AMP Cond Bushing
Quantity Available: 6
Purchased fall 2008
Approx Purchase price: $15,000 each
Supplier: ABB Inc. in Pittsburgh, PA
Serial numbers 8c13291401 thru 8c13291406
Replacement Bushings for : Westinghouse Style 440C723G02 and 450C227G03
Mounting: Vertical only

These are new bushing never placed into service and are still in the original shipping crates. The ABB drawing for this style of bushing is in the attachment for this listing. This item is being sold "as is where is".
View new and used equipment that American Electric Power no longer needs.
Place a bid or make an offer on available equipment.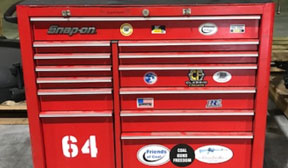 Create your user account and sign up to participate.