Fuse: A. B. Chance Current Limiting (SOLD)
Item ID 608
Category
Electrical Equipment
Manufacturer
A. B. Chance
Condition Code
New Condition (unused)
Division
AEP - Appalachian
Equipment Location
ROANOKE SC - ROANOKE , VA
Manufacturer P/N
C705-0427
Condition Code
New Condition (unused)
Short Equipment/Material Description
SLC54 - A. B. Chance Current Limiting Fuse
A. B. Chance Current Limiting Fuse

Type: SLC54
Part No.: C705-0427
22 KV Max
54 Amp
Caution: Use with Chance SLE-36 or 54 only
Original Price:  $249.72
Quantity Available: 6
These fuses are excess inventory and are in new condition. Fuses were for A. B. Chance 600 AMP Switch Cabinet.  These items are sold AS IS WHERE IS. Seller will ship to buyer for actual packaging and shipping cost.
View new and used equipment that American Electric Power no longer needs.
Place a bid or make an offer on available equipment.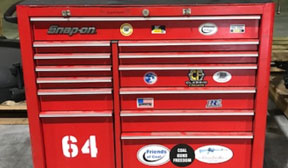 Create your user account and sign up to participate.