Precision Vacuum Pump with GE Motor (SOLD)
Item ID 656
Category
Tools & Machinery
Condition Code
Used in working condition
Equipment Location
DOLAN LAB - GROVEPORT , OH
Condition Code
Used in working condition
Short Equipment/Material Description
Vacuum Pumps
Used Vacuum Pump with Motor.  Was in good working condition when removed.
Pump
Precision Vacuum Pump
Model - D150
Motor
General Electric
A-C Motor
Model 5KC43MG40FX
Volts - 115/260
RPM - 1125
SOLD AS-IS, WHERE-IS
View new and used equipment that American Electric Power no longer needs.
Place a bid or make an offer on available equipment.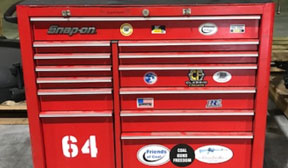 Create your user account and sign up to participate.