Caterpillar D10 Dirt/Rock Blade (SOLD)
Item ID 770
Equipment Location
BIG SANDY - LOUISA , KY
Short Equipment/Material Description
Caterpillar D10 Dirt/Rock Blade
AEP SURPLUS EQUIPMENT

Caterpillar D10 Dirt/Rock Blade

Model: D10 U
SN: BHP00502
Arrangement No.: 1716680

Quantity:  1 lot

Condition: Used Condition (Condition of blade and pads are aprox. 65% to 75 %)

Conditions for sale of AEP Surplus Equipment:

~ All material is sold AS IS WHERE IS.  No warranty given or implied.
~ Inspections must be scheduled in advance.
~ Buyer will be required to pay state sales taxes unless valid tax exemption is provided.
~ After payment clears, Buyer can be arranged for pick up.
View new and used equipment that American Electric Power no longer needs.
Place a bid or make an offer on available equipment.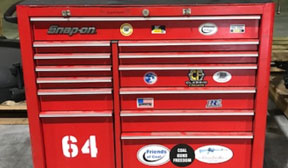 Create your user account and sign up to participate.